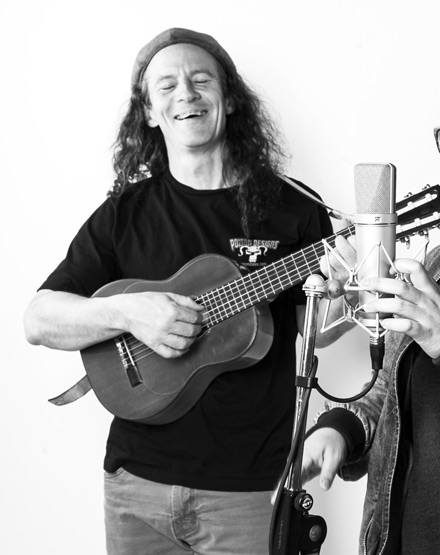 Patrick Olmsted has lived on Gabriola Island most of his life.
As a teacher, musician, luthier, coach, Patrick has performed and recorded with nationally and internationally acclaimed musical artists. Many of his students have become accomplished professional musicians, received awards, and have distinguished careers, many more have rich, musically enhanced lives.
Learning from, working alongside, and playing with world class masters, in a multitude of musical traditions and situations, and decades of teaching students of all ages and levels has only intensified Patrick's interest and enthusiasm for playing, learning and teaching music making!
Patrick has National teaching certification from The Royal Conservatory of Music for Guitar of all levels, Professional Certification in guitar from The Musicians Institute in Hollywood California, Mastery of Advanced Musical Instrument Construction, certification, Jazz diploma from Mal U (VIU).
Patrick Olmsted, and Gabriola Guitars can be heard playing locally designed and created instruments on recordings with Ay Lelum, and ts'uxuinusun Dr. William Good of Snuneymuxw, Rob The Viking Hooper, Joseph Rose, Mo Moshiri, Raymond Salgado, Ken Hamm, Doug Cox, Tony Trishka, and others.
Make Joyful Noise!
Uy Skweyul!!
Events this person is involved with: