Welcome to Gabriola Recreation Society
On our site you'll find a list of community resources as well as information about numerous events which you or family can take part in.
Starting September 13, in keeping with new provincial government regulations for non-essential services, proof of vaccine will be required for all participants ages 22+ in GRS programs that are based indoors. Participants under age 22 are exempt.
The vaccine requirement applies to indoor activities only. This includes physical activity, fitness, dance and yoga classes; group and team sports; non-physical activities (ie. arts programs) and organized events of over 50 people, or over 50% venue seating capacity. Outdoor activities do not require proof of vaccine.
GRS staff will be on site as you enter the program venue. Prior to starting the program, you will be asked to show your vaccine passport or card, along with government issued photo I.D.
We remain in phase 3 of B.C.s re-start campaign. Masks are mandatory indoors when not engaged in physical activity. Communicable disease protocols are in place.
Please visit our forms page to ensure you have submitted the required forms prior to the start of your program:
Adult Drop-in Sports – Update
SD68 has not yet re-opened school gyms to community use. So GRS is not able to re-start our adult drop-in sports programs on weekday evenings in the school gym, as was planned for September.
SD68 is reviewing the provincial health orders and will advise GRS when access to the gym is available. We will advise the public of a re-start to these programs – basketball, badminton, volleyball – as soon as we can.
---
NEW: We are now accepting e-transfer payments at gabrec@telus.net
Pre-register! Confirmed registration and payment are required 72 hours in advance of a program. Exceptions include drop-in programs, and some workshops. Classes with insufficient registration will be cancelled 72 hours prior to start date. See our website for program registration and payment via credit card, through Paypal. Program payments at the office are cash, cheque and e-transfer (contact the office for details); please arrange your office visit in advance.
Drop-ins? NO. Until further notification we cannot adequately ensure safety measures for drop-ins.
GabRec Access: For local residents on a limited income. Qualified participants can receive up to $100/per program session to subsidize GRS program fees. Apply via our GabRec Access form here. Or talk to our co-ordinator directly. Funding is limited; available on a first come, first served basis. Please apply for GRA (GabRec Access) well in advance of a program start, and notify the office of your intent to register and apply GRA to your chosen program, before your registration is confirmed.
Safety Equipment: All participants must wear close toed shoes!
Cancellations: If GRS has to cancel a program in advance, you will receive a full refund. If the cancellation occurs after the program has started, you will be refunded for the remaining portion of the program.
Program Changes: Programs and/or program details are subject to change.
Refunds: If you cancel your registration 5 days or more in advance you will receive a refund. Please contact the office to arrange your refund. With less than 5 days notice of a cancellation we will not be able to issue you a refund.
Events offered are always being updated and you should check back regularly to see what new programs are being offered. You can sign-up for our mailing list here.
We've tried to make events you're most interested in easy to find. If you can't find what you're looking for try a search by clicking the magnifying glass above at right, or use the search at the bottom of any page.
Events by Age Group
Events by Type
View All Events
Events by default are sorted by date. Click any of the links above to quickly find what you're looking for, or use the site search. You can also view our free events, or events you don't need to register for called drop-in events.
Financial Aid Opportunities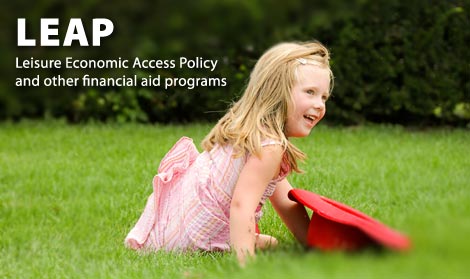 L.E.A.P. (Leisure Economic Access Policy), Kidsport, Jumpstart, Federal Tax Credits and Grade 5/Grade 6 Active Living Card and Active Passes are all programs dedicated to help you and your family get out there and take part in community recreation programs. To find out more about any of these programs click here.
F.E.T.C.H.
Have you heard about F.E.T.C.H.? The initials stand for "For Everything That's Community Health". It's a website where you can learn about all the services on Gabriola Island that support community health and wellness! Please visit their site here to learn what resources there are currently on the island to meet yours and your family's needs: www.gabriola.fetchbc.ca
Program Proposals & Instructors Wanted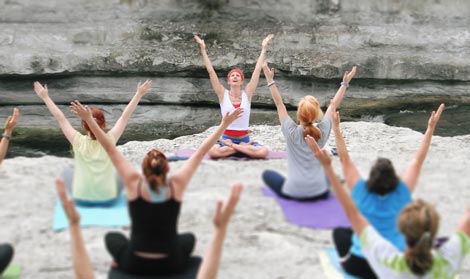 The Gabriola Recreation Society is always looking for instructors to teach and lead recreational programs. We are looking for qualified, experienced instructors.
We co-ordinate 3 program sessions/year: Winter/Summer/Fall. Programs vary - they can be one-time workshops; a short series of classes; summer camps for kids; or ongoing, weekly classes that can span from 4 weeks to the entire year.
When you have a complete program proposal, please fill in the form and submit it to our office. Contact the office if you any questions.
Proposals can be submitted anytime. However, to fit with our planning schedule, we recommend you submit it 3-6 months in advance of the start of a program session.*
Covid & Me
GRS summer staff will be working on a special project over the next 3 months. Our summer leader Luisa Handford, assisted by our student helpers, will be making a small video and taking photos at some of our camps.
We'll provide a safe space for children to talk about their experience during the pandemic, and into summer. What did they do? How did they cope?
This will be available as an online resource, for kids to help learn from each, and take new ideas and activities with them into the future.